Parking Lot Line Painting, Cleaning & Maintenance in Calgary
The condition of your parking lot is the first thing your customers see, and our services can help enhance the curb appeal you need to encourage people to visit you.
Get A Free Quote
Benefits Of Working With Us
Quick, Professional & Affordable Parkade Cleaning in Calgary
For more than 10 years, CityPro Parkade Services has been cleaning parkades in Calgary and surrounding areas. As your one-stop shop for parking lot maintenance, we take pride in what we do, and our family-run business only offers outstanding workmanship. With our full line of services, from power sweeping and floor stripping, to industrial painting, commercial painting and parking lot line painting, you can make one call and give us your list of maintenance work. We'll get the job done quickly, professionally, and on budget. With a high attention to detail, we won't cut corners, and we'll always provide a safe, clean, and functional environment for your visitors and customers. Our trained staff clean over 3 million square feet in Calgary monthly, and we know how to get the job done right the first time!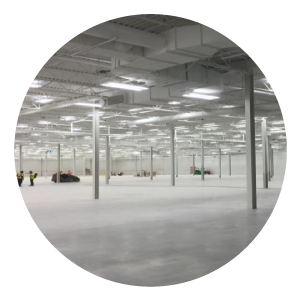 We Offer Flexible Hours For All Parkade Cleaning & Maintenance Schedules
Anytime and anywhere our services are needed, we're here to provide our time and workmanship. Our number one priority is to form a long-lasting relationship with your company. That's why we're pleased to offer flexible hours so our services can be performed when it's the most convenient for you while being the least disruptive for your business. We even offer weekly, monthly, and seasonal maintenance schedules to accommodate the needs of your business.

For more information or to begin developing an action plan, please feel free to give us a call. We highly value your business, and appreciate the opportunity to serve you.
We'll provide you with a plan and schedule that's tailored to your specific needs.
"*" indicates required fields
"City Pro Parkade has helped tremendously in our parking lot appearance! The service was great, too."
"We definitely recommend City Pro. They were professionals right from the start. We also liked the results that we saw afterwards. We couldn't have asked for a better company to clean up our parking lot."
"We've been looking for a company that offers all these services for a budget-friendly price. City Pro Parkade is the one to contact for all your lot cleaning service needs! They also paid attention to our instructions carefully. These guys get the job done."
"Sandy and all the other good people I dealt with at Citypro were professional and dedicated to pleasing their customers. I've been president of my condo for over 13 years. After meeting with Sandy she knew exactly what we required. First time using Citypro and can honestly say it was the best cleaning we have had at a very reasonable price. Key component is that they power sweep and remove all winters salt and gravel from the parkade. In the past it has not been done and we have been challenged with plugged parkade drains full of gravel, which cost us dearly to clean out. An expense that could be avoided!

Kudos to Citypro!! I'd highly recommend Citypro for your parkade cleaning needs."